Insurgency in Nigeria has been around for more than 5 years now. General Elections are just around the corner and we still don't know if election will hold in the states under emergency and some territories currently under the control of the insurgents.
Under the leadership of Shekau, Boko Haram has evolved from a rag-tag army of youths with cutlasses and sticks to a well armed group of youths in their thousands and growing everyday with modern weapons, armoured vehicles, and even anti-aircraft weapons. Videos circulating the internet will prove just about everything we read everyday in the news, Nigeria is no longer in control of some of its territories in the North East.
Shekau also proves to be lethal and very aggressive in his campaign, in many cases he kept his words, of recent, with the abducted girls and women, months before the abduction Shekau released a video warning us about his intention to abduct girls and women and marry them off. Some weeks after the abduction he released another video warning us about his intention to marry them off after converting them to Islam, some weeks later, he yet again come out and confirm his words. If there is anything the Nigerian government needs to learn from Shekau is to learn how to keep their words. If they say Boko Haram will be crushed in 3 months then let it be crushed in 3 months.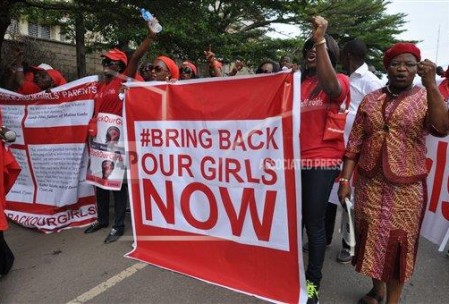 We all now understand that Nigeria is at war with its own people that are ever ready to die for their cause. Not intending to debunk all the conspiracies surrounding this issue, I believe none of the main political parties will sponsor or support Boko Haram either directly or indirectly. But just as Ahmad Salkida, the only known journalist that has direct link with the leadership of this group have mentioned, the government have so far only mis-managed the crisis.
Also experts have pointed out the weaknesses affecting the group negatively but the government is yet to address any of them, poverty alleviation is just one of them. Education is of paramount importance in tackling this crisis, after all the biggest enemy in the eyes of these insurgents is education.
Many schools were bombed by the insurgents and so many are still closed, thousands of children are out of school as a result, and millions are fearful everyday as their safety is not guaranteed.
Without taking things for granted, Nigerian government must wake up from its slumber and realise that this crisis is beyond APC or Buhari, is beyond any Opposition they will face now or in the future, it is an apocalypse for Nigeria. They must also truly agree that calling for international help especially from neighbouring countries and the African Union is not a failure, if the AUN intervenes in Somalia and Mali, I see no reason why at this stage the AU will not intervene in Nigeria to end this crisis. I will end this with a popular saying, 'what goes around comes around'.